GOD ANSWERS PRAYER Ministry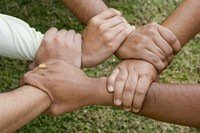 "For where two or three gather in my name, there am I with them."
Matthew 18:20
We know that God answers prayer. We feel passionately about bringing our petitions before the Lord and that He is faithful to answer.
Are you discouraged or feel your back is up against a wall?
Are you confused, have to make a decision and need direction?
Are you struggling with relationships or finances?
There is hope! God Answers Prayer! Let us pray with you.
We receive prayer requests via e-mail or phone call.
Be assured your requests will be kept confidential.

If you would like us to pray, please send call or send an email to:

or call 330-992-4652
King's Cupboard & Community Outreach

Our King's Cupboard Ministry reaches into our surrounding communities with the love of Jesus to meet the practical needs of families. Just as Jesus, the King of Kings, has blessed us and let us share from HIS cupboard and to sit at HIS table, so we want to share what He has entrusted to us and bless others in need.
For I was hungry and you gave Me food; I was thirsty and you gave Me drink; I was a stranger and you took Me in; I was naked and you clothed Me; I was sick and you visited Me; I was in prison and you came to Me. Then the righteous will answer Him, saying, 'Lord, when did we see You hungry and feed You, or thirsty and give You drink? When did we see You a stranger and take You in, or naked and clothe You? Or when did we see You sick, or in prison, and come to You?' And the King will answer and say to them, 'Assuredly, I say to you, inasmuch as you did it to one of the least of these My brethren, you did it to Me.'
Matthew 25: 35-40
Good News Jail & Prison Ministry
Geauga Chapter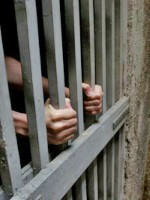 12450 Merritt Road
Chardon, Ohio 44024-0224
website: www.goodnewsjail.org
Evangelistic Outreach
Revs. Dennis and Julie Heber
Missionary Evangelist
Bible Revivals, Inc.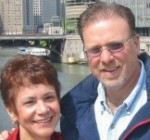 Dennis Heber Evangelistic Ministries
P.O. Box 16221
Rocky River, Ohio 44116-0221
www.DennisHeber.org